Freight Forwarding to Russia and E-commerce delivery
Russia has an estimated population of 145 million people with active online users 96.6 million online users in 2018. UK exports of goods and services to Russia grew every year. England is one of the largest trading partners of Russia in Europe with more than 10 billion dollars in turnover per year.
Transportation and freight logistics from the United Kingdom to Russia is mainly carried out by road or sea freight, it gives an advantage in price compared to air transportation from Britain. UK freight forwarding and logistics infrastructure are one of the most developed in Europe, which saves time on delivery and money. 
Leading positions in Russian imports from the UK are occupied by cars and auto parts, equipment and devices, products of the chemical industry, food products and agricultural raw materials, metals and products from them. For a small business high-quality clothing and shoes, stationery, books, school supplies, souvenirs.
Shopogolic Ltd helps you to organize hassle-free door to door logistics, Freight Forwarding and E-commerce delivery to Russia from anywhere in the UK to any Russian city. We can help with small-sized and medium-sized cargo, small wholesale, in small quantities of consolidated cargo. Freight can be collected from any region of the UK, including London, Milton Keynes, Cambridge, Birmingham, Manchester, Leeds, Liverpool and other cities. For over 5 years we deliver parcels and freight to Russia from the United Kingdom for small businesses, private persons and online shops.
E-commerce from England to the Russian market
Most of the cargo is transported to Russia by road and sea. Also, delivery of consolidated freight from Britain can be shipped by air. But the majority of customers choose road transport, which is explained by:
better shipping cost
large selection transport routes
operational delivery times
opportunity to deliver goods to the door
As part of the groupage cargo transported goods for different recipients, their customs clearance is carried out separately. The delivery time of goods from England by road is on average from 8-15 days.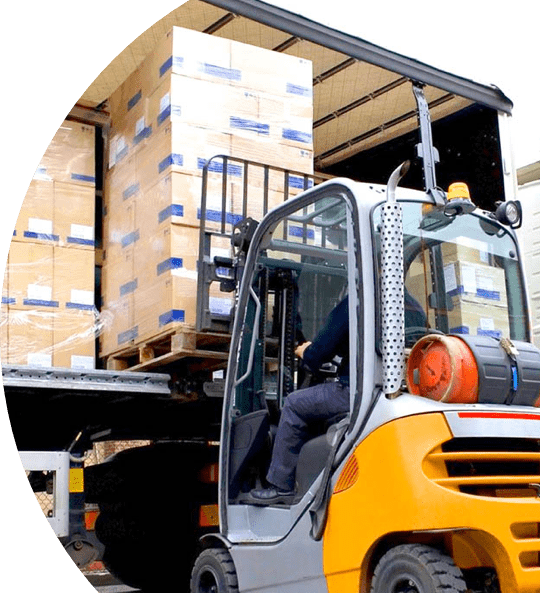 E-commerce Logistics Solutions to Russia
Russia is a growing market. With a population of 144 million people, internet users of 61.4% and 26 million online shoppers, Russia offers interesting opportunities for the UK and European brands. Our B2C E-commerce solutions help you grow your business. 
Shopogolic Ltd offers a wide range of services to simplify Russian online shoppers experience. Parcels up to 30 kg delivery or small packages delivery for any Russian city. 
Why choose Shopogolic Ltd
Prices start from only 7.00 per kg!
Full customs clearance and clear shipping process.
We offer a range of delivery types for our customers!
Packing, picking and delivery available if required!
Cargo consolidation in the UK, Germany or USA!
Our Russian logistics team are very experienced with parcels and freight activity. We deliver tonnes of parcels and freights weekly from the UK to the Russian market from online shops, businesses and privates in all areas and understand all delivery and customs processes. We are an official partner of Russian Post, CDEK Global, Mainex, GLS, Parcel Force and many transport companies in Europe and Russia.

We offer full customs services. We will prepare the documents, declare the goods, resolve issues with regulatory authorities. Our staff will be engaged in optimizing the cost and timing of customs clearance.
How it works
We handle the cargo at our facilities in our European warehouse.
As soon as cargo is ready it immediately shipped.
We prepare all documents for cargo customs clearance.
Optimal shipping route is calculated.
Customs control for all cargo and parcels monitored.
We deliver cargo or parcels to your customer.
Delivery times and terms from UK, Germany or the USA very different and depends on cargo or parcels content and delivery type.