To send your orders, you need to form a parcel for shipment. In order to do this:
Go to your personal account in the ORDERS or PARCEL section and click CREATE PARCEL.
Select the orders with checkboxes, you can consolidate several orders at once.
Click CREATE PARCEL in the pop-up window below.
Add additional services if they are required.
Fill in the customs declaration form and select the delivery option.
Add a comment to the parcel, if required.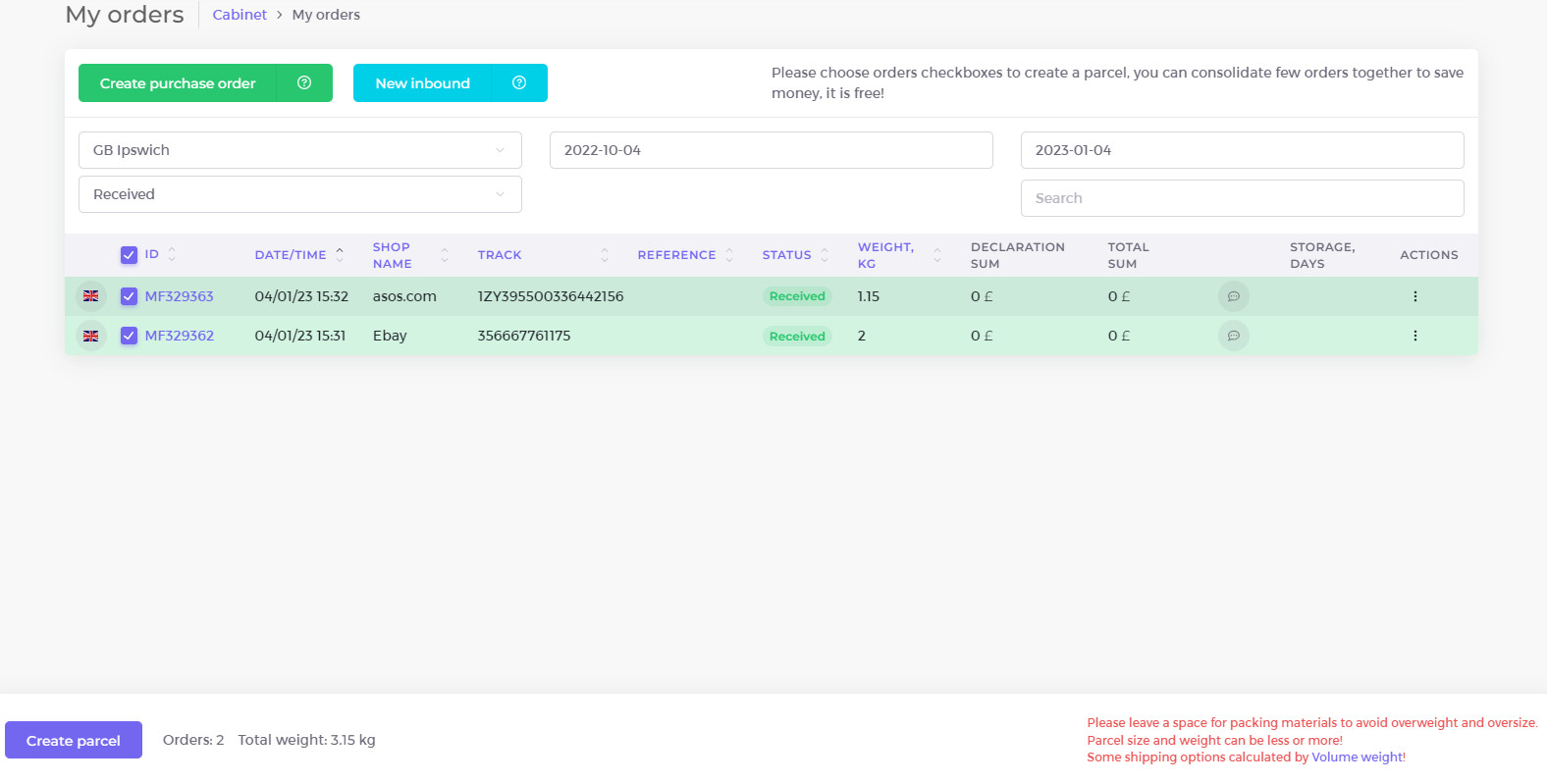 Once your parcel is packed (usually 24 - 48 hours), you will receive an invoice with the full list of services rendered. Please note that the weight of the parcel may vary due to size, weight or additional packaging. Cost of delivery may also depend on the volume weight of the parcel.

If you would like to make any changes, please click on ACTION field and EDIT button to change the address, content, or delivery option. Make sure you're done it before we pack the parcel.